Recycle. Repurpose. Rebuild Lives.
Penta is a nonprofit social venture that repurposes second-hand and surplus medical equipment from the U.S. to bring high-quality, low-cost care to amputees around the world.
Watch our video about beneficiary Son Vu in Vietnam to learn more about how we're changing lives!
History
Penta Medical Recycling was founded by university students in 2016 to bring affordable prosthetic care to low-and middle-income countries while repurposing what would otherwise be considered medical waste in the United States.
This idea came out of the realization that 85-95% of the world's 100 million amputees lack access to proper prosthetic care and equipment while hundreds of thousands of functional but slightly outdated prostheses are being replaced and discarded in the United States every year.
At Penta, we found that we could resolve these two problems simultaneously by collecting and repurposing used prosthetic and orthotic equipment in the United States. In doing so, we would be able to clear the clutter out of private homes, relieve clinics of the responsibility of collecting unusable devices, and also bring the ability to walk, work, and thrive back to amputees all over the world.
Penta Medical Recycling formally incorporated as a 501(c)(3) nonprofit organization in 2018, and has since turned into a global operation working with government health organizations, private and public healthcare institutions, and other nonprofit groups based in the US and overseas. Penta's operations have expanded to 16 different countries across 6 regions of the world and continues to explore opportunities for expansion. 
Mission
To repurpose high-quality, used prosthetic limbs discarded in the US and provide them to amputees in need in low-and-middle income countries, helping them regain physical, social, and economic mobility.
Vision
Penta aims to become the go-to resource for the collection of discarded and used prosthetic and orthotic devices, ensuring that valuable equipment doesn't go to waste and mobility can be restored to thousands of people around the world.
Bolivia
Cameroon
Dominican Republic
Ecuador
Guatemala
Guyana
Haiti
Honduras
India
Jordan
Kazakhstan
Lebanon
Liberia
Mexico
Morocco
Nigeria
Pakistan
Palestine
Peru 
South Africa
Sri Lanka
Tanzania
Thailand
Togo
Ukraine
Vietnam
Uganda
Henry Iseman
Henry, from New York City, first saw the life-changing impact of prosthetic limbs while working with veterans of U.S. Explosive Ordnance Disposal units. Henry became interested in making the same care he saw available to U.S. amputees accessible in other parts of the world. Joining forces with fellow co-founders Victor and Trang while at Yale, Henry helped create Penta's earliest efforts in Vietnam. Executive Director and Board Chair since 2018, Henry has grown Penta into a global operation and non-profit through his day-to-day management, strategic leadership, and fundraising efforts.
Trang Duong
While growing up in Vietnam, Trang recognized the need for better prosthetic care in her home country, where she saw countless people struggle to access and afford mobility. Seeking a solution, Trang started developing Penta and created its founding student team. A graduate of Brown University and Harvard Business School, Trang continues to provide strategic guidance on Penta's growth and capacity-building while pursuing her career as an avid entrepreneur. 
Susan Levine
Susan started her career at Lehman Brothers before raising institutional capital for investment funds for Cowen Inc., a mid-sized investment bank located in New York. Susan retired in 2006 and moved to Sonoma, CA. There, she is involved in her local community, currently serving as president of the Sonoma Valley Mentoring Alliance and vice chair of the board of Reconstructing Judaism. Susan is a double amputee, having recently undergone osseointegration surgery on her left leg. Today, Susan looks forward to resuming a physically active life.
Victor Wang
Victor is an American-Chinese entrepreneur from Hong Kong who helped to co-found Penta during his time at Yale University. A graduate of Yale and Harvard Business School, Victor has had a lifelong interest in global business and social impact. He assists and helps to direct Penta's operational and internal growth and is currently the founder and CEO of Hearth, a real estate technology company based in Ho Chi Minh City. 
Simon Adams, PH.D.
President & CEO
The Center for Victims of Torture
Marissa Campise
Founder, Rucker Park Capital
Vin Cipolla
President and CEO, Five Mile River Co.
Geoff Garth
Vice President of R&D and Clinical Research, Aspen Medical
Dawn Halfaker
Founder and CEO of Halfaker and Associates
Buff Kavelman
President and Founder of The Kavelman Group Philanthropic Advisors
Credit: Claudine Williams Photography
Aimee Mullins
Paralympian (1996), Actress, Public Speaker
Jeff Murray
Regional Vice President, Hanger Clinics
Carl Reisner
Partner, Paul, Weiss, Rifkind, Wharton & Garrison
Seth Sylvan
Vice President RUBENSTEIN
Adam Vitarello
President and Co-Founder, Optoro
Ralph Wharton
MD. Clinical Professor of Psychology, Columbia University
Global Mobility Ambassadors
Penta's GMA team is a network of passionate individuals helping to spread awareness of Penta's mission and helping the amputee community through representation & advocacy. The members represent a diverse range of age, background, artistic & athletic interests, abilities, & geographic locations to better engage the many groups that make up the global amputee community. We are fortunate to have this great team and invite you to read about our ambassadors and how they advance our mission below: 
Abriel Bentley - Scottsdale, AZ
Abri
Abriel "Abri" Bentley was diagnosed with Ewing Sarcoma (a form of bone cancer) at age 7. After 17 rounds of chemo, an unsuccessful limb salvage surgery which led to bone removal, and a decision to amputate rather than attempt another limb salvage, Abri has been cancer-free for years. Now 12 years old, Abri loves to dance and ride her electric bike, which she won after participating in Penta's Dance 4 Mobility challenge earlier this year.
Alexander Allen Hellander - Löddeköpinge, Sweden
Allen

Alex Helander, 30, hails from Sweden and is a double below-the-knee amputee, but his limb loss does not define him. He's a devoted husband and father of two, school teacher and athlete, excelling in sit-ski. Alex additionally participated in Penta's Dance 4 Mobility challenge, submitting a video showing off his dance moves.
Alex Schwartz - St. Louis, MO
Alex
After being born with rare birth defects, Alex Schwartz, 25, had a double foot amputation and has grown to become a major influencer in the amputee world, with a successful YouTube channel and social media following where he educates his fan base about life as an amputee. Alex has prior ties to Penta through his participation in the organization's Dance 4 Mobility challenge that garnered dance videos from both the able and disabled communities.
Chase Merriweather - Blue Bell, PA
Chase

Chase Merriweather, 12, is a quadruple amputee sepsis survivor who continues to defy limb loss with his unbelievable tenacity, athleticism and team spirit. He competes in many adaptive sports competitions year round and recently won gold at Move United Sports competition in 2021. Penta has been the proud recipient of Chase's limb donations, which have already gone on to give others mobility as far away as Liberia. 
Jen Bricker - Los Angeles, CA
Jen

Jen Bricker, 33, is a renowned acrobat, gymnast and aerialist whose incredible story of athleticism despite being born without legs captivated the world. Her memoir is a New York Times bestseller and she travels the globe today giving inspirational talks. Jen is the subject of a moving short film and dance video as part of Penta's Dancing with Disability program.
Kendra Herber - Monroe, OH
Kendra

Kendra is a single leg amputee who lost her leg at the age of 2 due to a physical deformity. However, Kendra has never allowed her disability to limit her in any way. She leads an active life as a mother to two young daughters, fashion model and High School English teacher. Last year she published her inspiring autobiography, WHOLE: A Leg Up On Life. Kendra, as a fierce competitor has competed in several triathlons to date reminding us that limb loss stigmas are to be shattered.
Mary Johnson - Sands Point, NY
Mary

Mary is an above the knee amputee and partial hand amputee due to a traumatic injury. At the time of her injury she was a public school English teacher and middle school running club coach. She continued teaching English for a few years after her amputation and has also continued to run. Recently, she has set her goals on helping others navigate the complex legal and healthcare system which one faces as a disabled person and is attending law school.
Pollyanna Hope - Hertfordshire, UK
Pollyanna
Pollyanna Hope is a reknowned 16-year-old ballet dancer from Hertfordshire, England. Struck by a bus at just 2-years-old, Pollyanna's 21 operations and amputated leg have not stopped her from pursuing her dreams as a dancer, and she is one of the first ballerina's to use an "en-pointe" prosthesis. In 2021, Pollyanna was admitted to the English National Ballet Youth Company, and she plans to continue training in both ballet and contemporary dance, pursuing a career as a professional dancer. Penta is thrilled to work with Elizabeth's Legacy of Hope in Liberia, an organization whose mission to help amputee children was inspired by Pollyanna's experience. 
Reggie Showers - Philadelphia, PA
Reggie
Reggie is a bilateral, below–knee amputee and is an advocate and certified peer visitor.  He is also a world champion motorcycle drag-racer, inspirational speaker, accomplished pilot, certified snowboard instructor, and year-round volunteer at community events. It doesn't stop there, as Reggie is a proud ambassador for College Park Industries and their high-quality prosthetic equipment, which he helps to collect for Penta. 
Sian Lord - Leicester, UK
Sian
Sian Lord lost her leg when she was hit by a yellow cab near Rockefeller Center shortly after arriving in New York City for a holiday in 2013, and later had to have her leg amputated. Since then Sian has become an international amputee motivational speaker, influencer as well as a positive self image advocate and fashion model. She and her husband have a daughter and reside in the UK.
Son Vu - Ho Chi Minh City, Vietnam
Son
Son was one of Penta's very first recipients, and at 24 years old, he has already become a triumphant business owner and artist thanks to the mobility granted to him by his prosthesis. Beyond his bridal boutique and photography business, Son is also an avid break-dancer and singer, both of which he does to raise money for charity. Son told us that he "would not have accomplished 90% of what [he has] accomplished today if it were not for Penta's support.
Henry Iseman
Founding Director and Board Chair
Henry has been at the helm of Penta since its incorporation in 2018, building the organization into the force for change that it is today. Please see his Board of Directors profile for more information.
Anna Szczepanek
Executive Director
As Executive Director, Anna leads the strategic growth of the organization, helps to form global and domestic partnerships, and works to achieve Penta's mission of providing mobility around the world. Anna has over 10 years of experience in nonprofit leadership and global health, having worked extensively to develop and execute programs involving access to healthcare services in underserved communities around the world.
Mijamin Strong
Director of Operations
Mija was born overseas, growing up and living in Bangladesh, Ethiopia, Kenya & Uganda before moving to the U.S. for university. He has a Bachelor's degree in Construction Management and a Master's in Global Management from the Thunderbird School of Global Management, as well as 4 years of construction management and business consulting experience. Mija is applying this experience in his role as Penta's Director of Operations, providing oversight & direction of Penta's warehouse inventory and supply chain operations.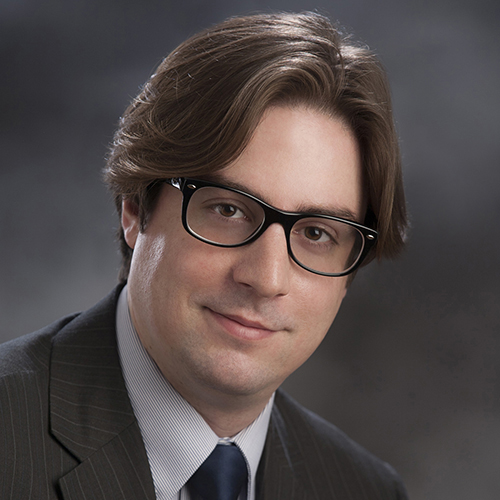 Jeffrey Woolverton
Director of Development
As Director of Development, Jeffrey is responsible for heading up Penta's fundraising efforts, ensuring effective positioning, leading board development, and expanding the brand to foster philanthropic growth. Jeffrey has over 20 years of experience in nonprofit management, utilizing his passion for creating vision, setting course, and aligning people and teams to deliver innovative fundraising initiatives.
Penta is proud to receive support from major institutional partners and small community organizations, support that is critical for the expansion of Penta's global mission. Whether through funding, pro-bono services, or operational assistance, the organizations below are key to our impact and success, helping us to deliver mobility around the world!